Hello, everybody! I am going to show you how to restore data from a computer that will not start, how to create your own bootable USB drive with a set of utilities for data recovery with Windows PE, how to boot a computer with such a USB drive and how to restore data. If you suddenly encounter failures in the work of your operating system and it can't boot anymore but there are still some important files left on its hard disk – don't give way to despair – you can try to restore them even if they have been deleted. Using our method, not only you will be able to boot a full-fledged Windows without installing it, but also use various software to check your HDD, search and remove viruses, create new partitions, recover data and so on.
Restoring with AOMEI PE Builder+ Hetman Partition Recovery For starters, you should download a free program called AOMEI PE Builder and a portable version of Hetman Partition Recovery, copy them to a USB drive or disk, boot from there, scan the disks and restore the necessary data. So download AOMEI PE Builder from the official website and the portable version of
– all the links will be in the description. Install AOMEI PE Builder, and then unpack the folder containing Hetman Partition Recovery from the archive. Run AOMEI PE Builder, click Next, check the box next to Create 32-bit version of Windows PE and click Next again. Choose the versions depending on what kind of software you are going to use – 32-bit or 64-bit. In the next window, you can choose what software will be written to this USB drive; if you don't need any extra programs, uncheck all boxes or open each of the sections and choose the ones you will really need for further work. In order to add your own utilities, click Add Files, then Add Folder and specify the path to the folder containing the program.
It should be a portable version, otherwise it just won't start, and the bitness of the program should be the same as the system bitness you have chosen. Check the folder with the necessary program and click OK, then click Next again, choose what kind of media you want to use – a USB drive, a disk or a hard disk of the computer. I choose a USB drive, click Next – now there's a window with a warning that this device will be formatted and all data erased, so click Yes if you agree; it starts the process of creating a bootable USB drive with Windows PE and a set of chosen utilities.
It requires Internet access and the process can take some time, depending on the set of programs and the speed of your Internet connection. When it's over, you'll see the Finish button; as soon as you click it, the bootable USB drive with Windows PE is ready to use. Now all you have to do is to connect it to the computer which fails to boot, and turn it on. Insert it into a USB port of the computer and set the PC to boot from the USB drive. You can watch a detailed guide on how to do it in another video on our channel How to Enter BIOS or UEFI and Boot Your PC From a USB Drive (find the link in the description): The system will boot automatically, and you'll see an interface very similar to Windows 10, and the list of programs you have selected before.
Here, you can open This PC and try to find your data in one of the disks you can see; by the way, the disk letters may not be the same they used to be when your computer was still OK. If you have found your data, just connect another disk or removable media and copy your files there. If a folder containing your information is gone, try restoring it. To do it, run Hetman Partition Recovery, which you can find in the folder User program and scan the disk where your files used to be; for convenience, you can change the language settings. Click on the menu item View, Language and choose the one you need.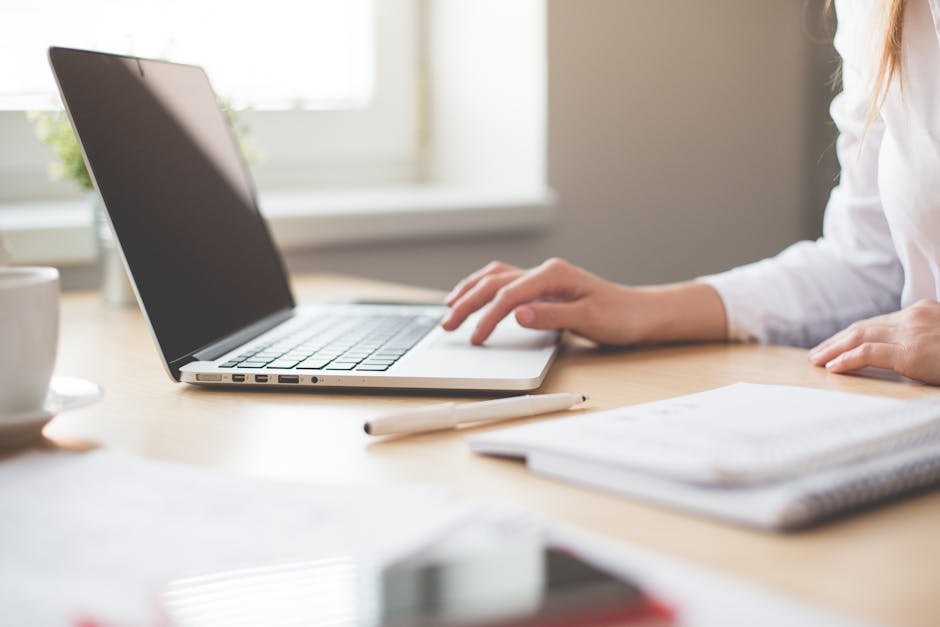 Now select the necessary folder and click to recover, and specify the path to the disk where you want to put the recovered files. That's all – your data is back. Now you see that a bootable disk or USB drive will come in very handy in a situation, when the operating system fails in a computer with important data and reinstallation can result in losing precious information. Windows PE without a shell If you are good enough at using command prompt, you can create a USB drive with Windows PE and try to restore the system with the good old command prompt. To do it, you'll have to download an ADK software package; I will give the link in the description and install it, checking the boxes for Deployment Tools and Windows Preinstallation Environment (Windows PE) at the beginning.
After installation, type Deployment and Imaging Tools Environment in the Start menu and run it as administrator. In the window that opens, run the command to create a folder containing files of a Windows PE distribution kit for x86 or amd64 version: For x86: copy x86 C:\WinPE_x86 For amd64: copy amd64 C:\WinPE_amd64 Now, you can create an ISO file: For x86: MakeWinPEMedia /ISO C:\WinPE_x86 C:\WinPE_x86\WinPE_x86.iso For amd64: MakeWinPEMedia /ISO C:\WinPE_amd64 C:\WinPE_amd64\WinPE_amd64.iso After that, connect the USB to the computer and run it from the USB drive; the system will boot and you will see a window with the command prompt.
To add your own programs to the Windows PE package before creating the image, type the following command: image /mount C:\WinPE_amd64\media\sources\boot.wim 1 C:\WinPE_to\mount Then copy the programs you need to the folder mount and run the following command: image /unmount /commit C:\WinPE_to\mount After that, run the command to create the ISO image, and then write the image to a disk or USB drive.
https://www.aomeitech.com/pe-builder.html
https://hetmanrecovery.com/hard_drive_recovery/software.htm